Saturday May 13th: Proud day when you get your first car. Congrats Emily and thanks Dennis for making it a special occasion.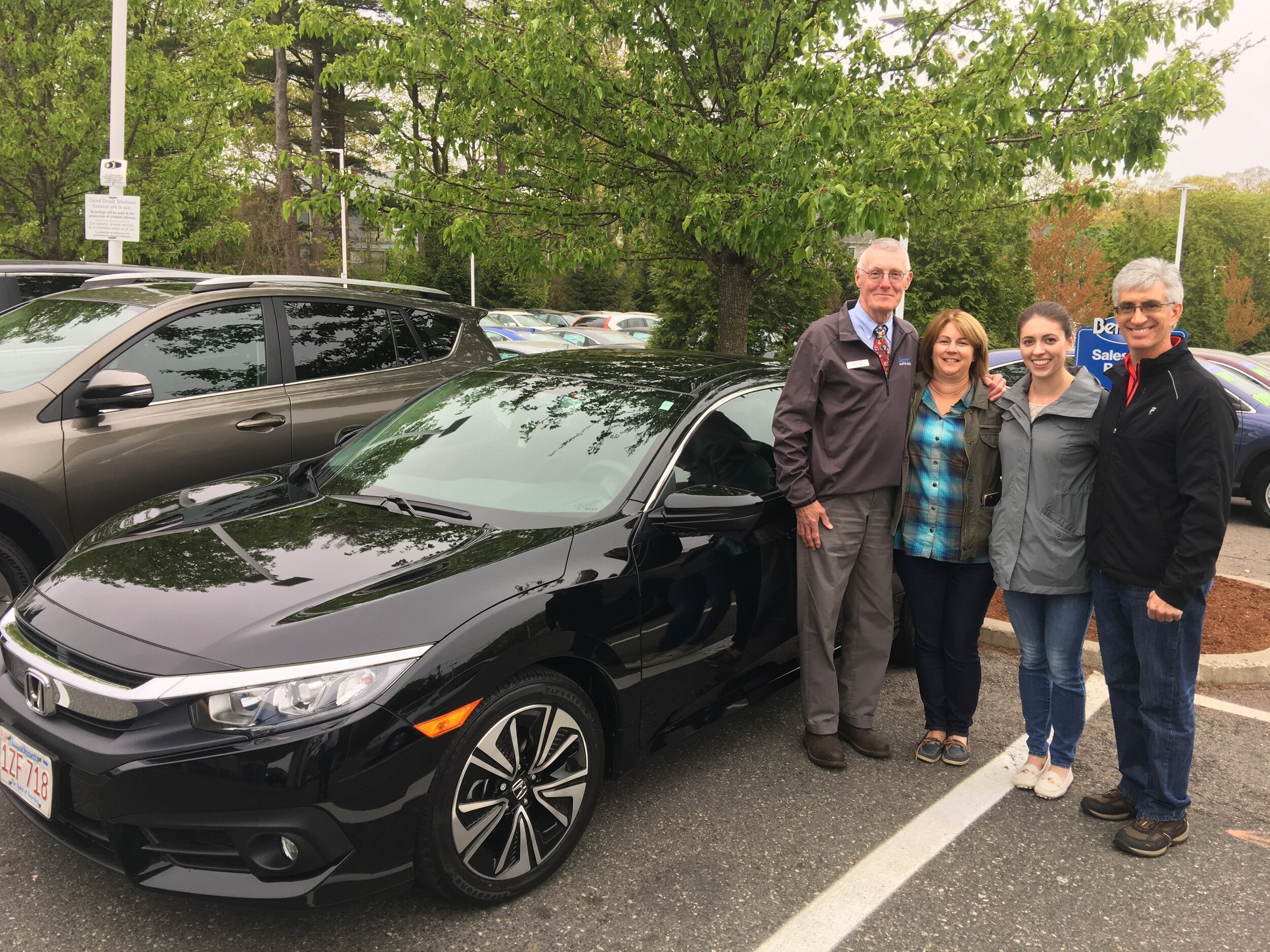 A new Pilot makes Monday a lot better!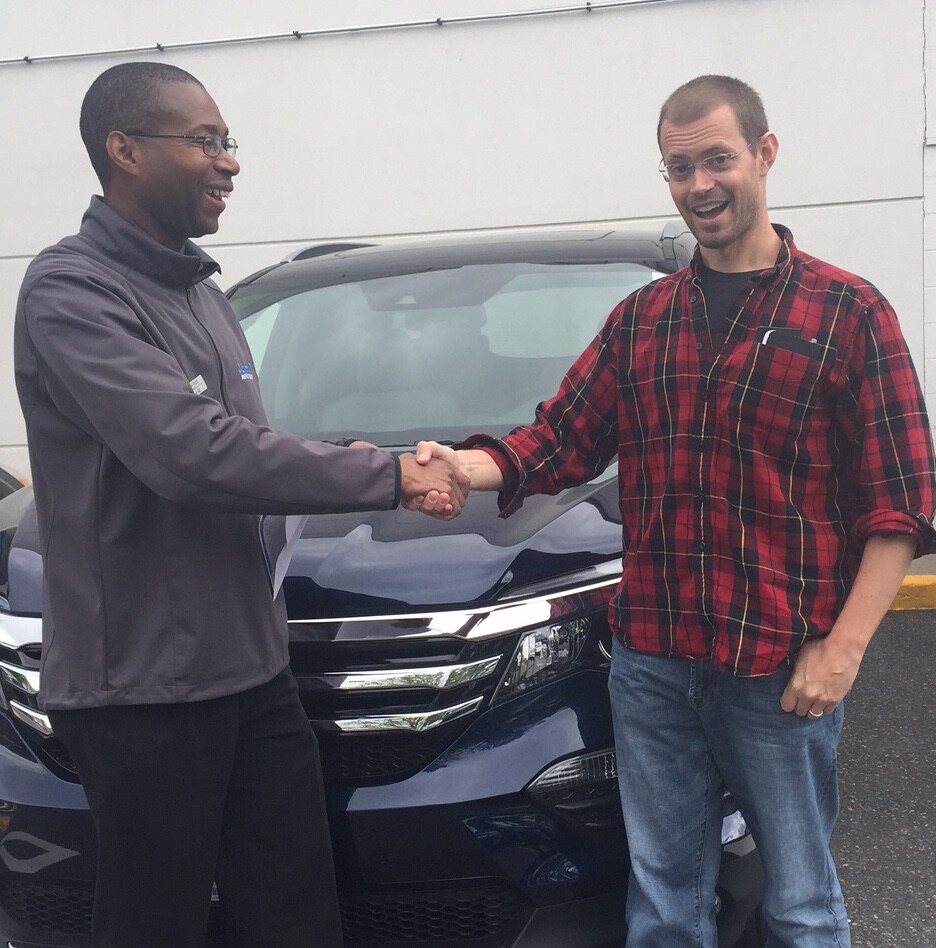 The Dunn family picking up their new Honda Accord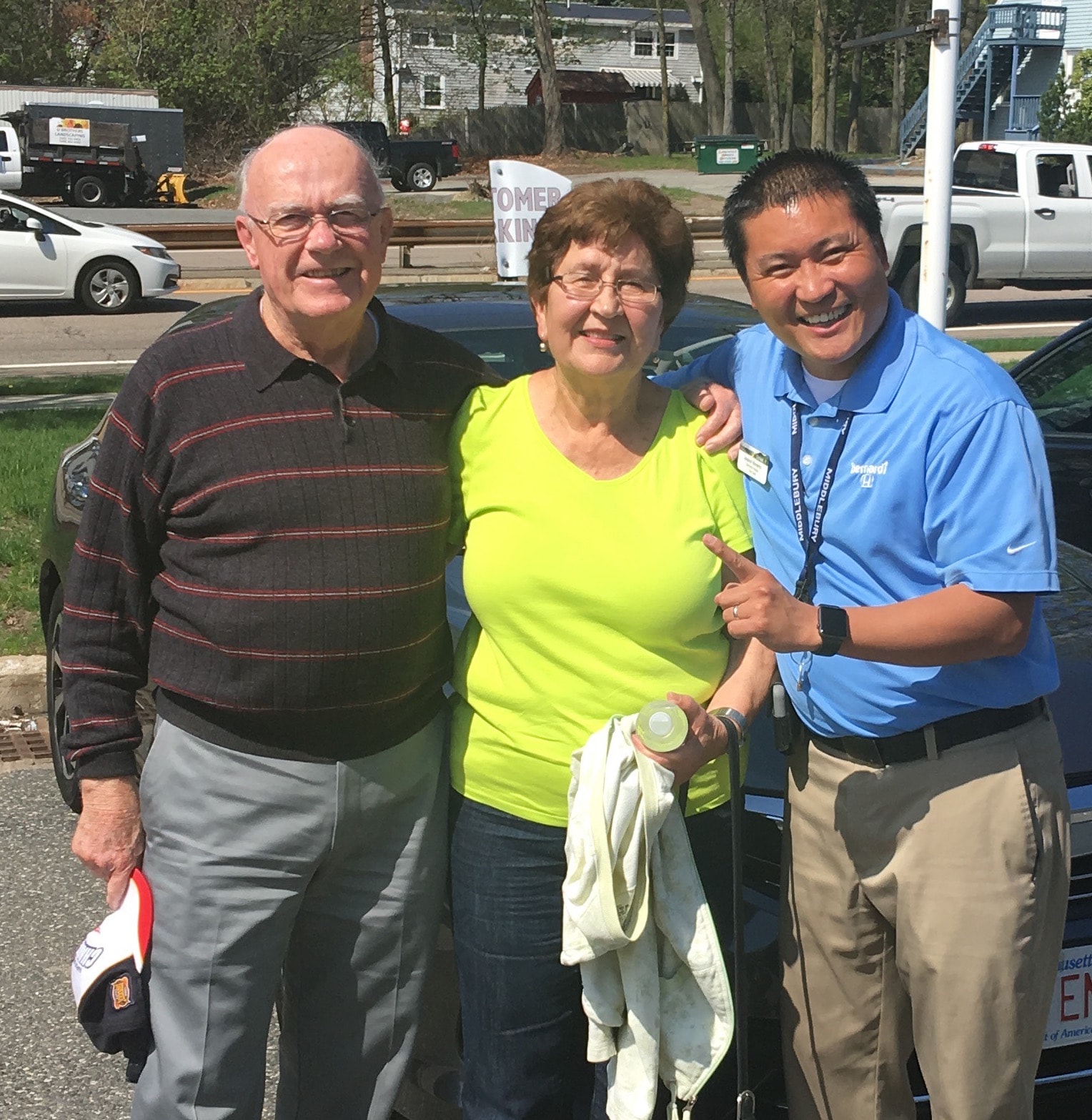 Father of the Year Award goes to Ahadu!  He's picking up a 2017 Odyssey just before his wife Annalyn delivers triplets!  Thanks for your business and we're sure that new 3.5L V6 will get you to the hospital on time and top rated safety will get you all back home safe! Best to mom and congrats to you both.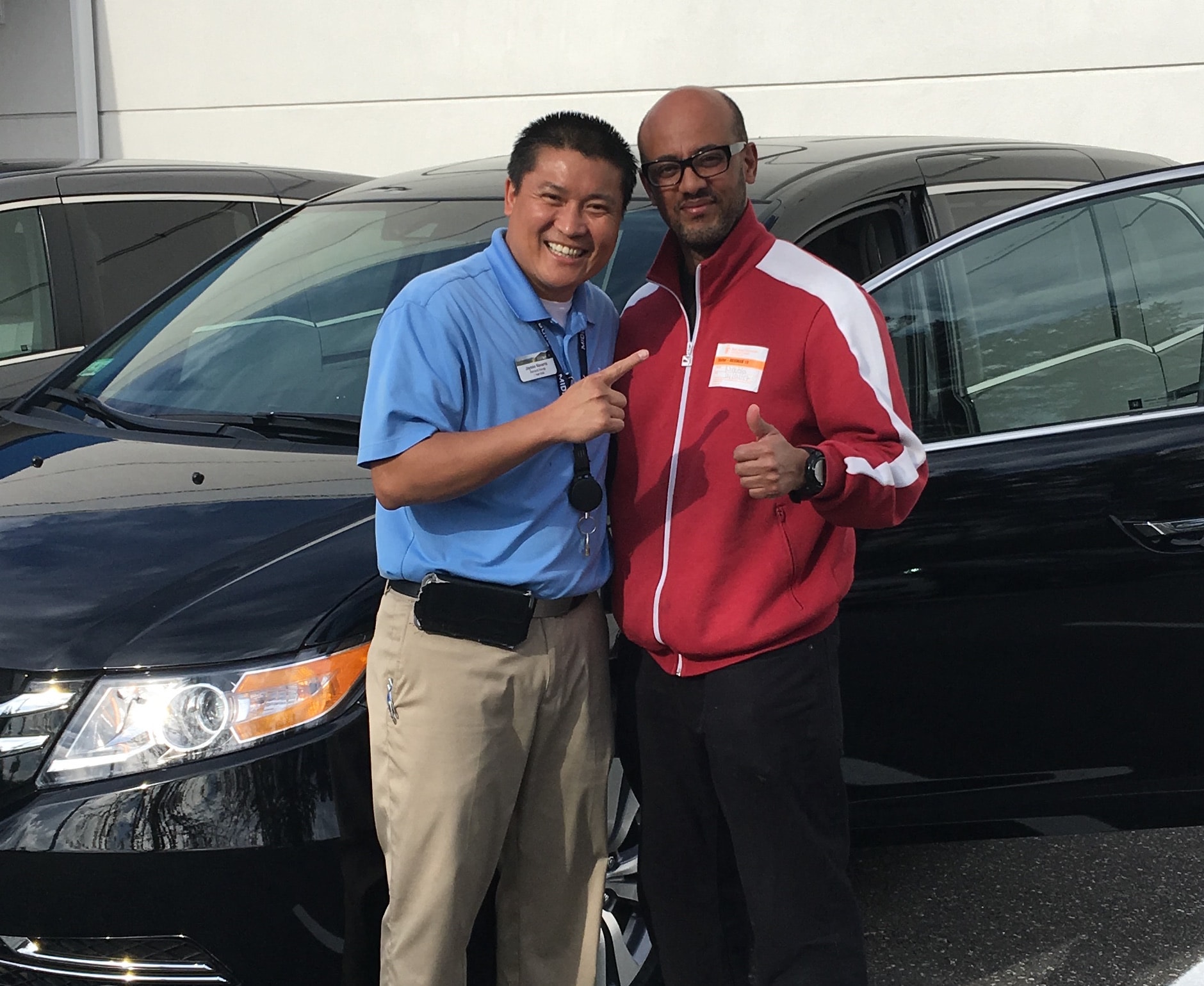 First time Bernardi customer Sonia starting Spring with her new 2017 Civic!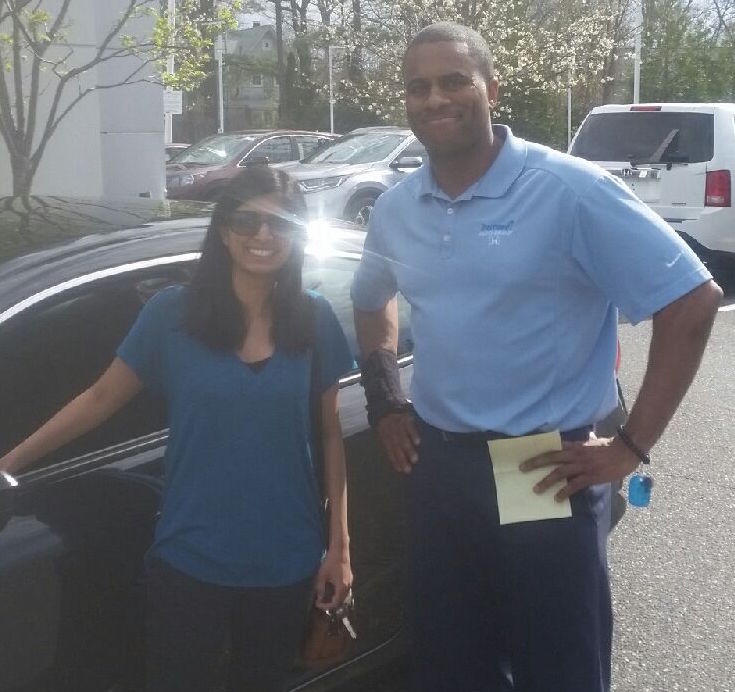 Friday April 21st: Odalis and family picking up their new Pilot EX-L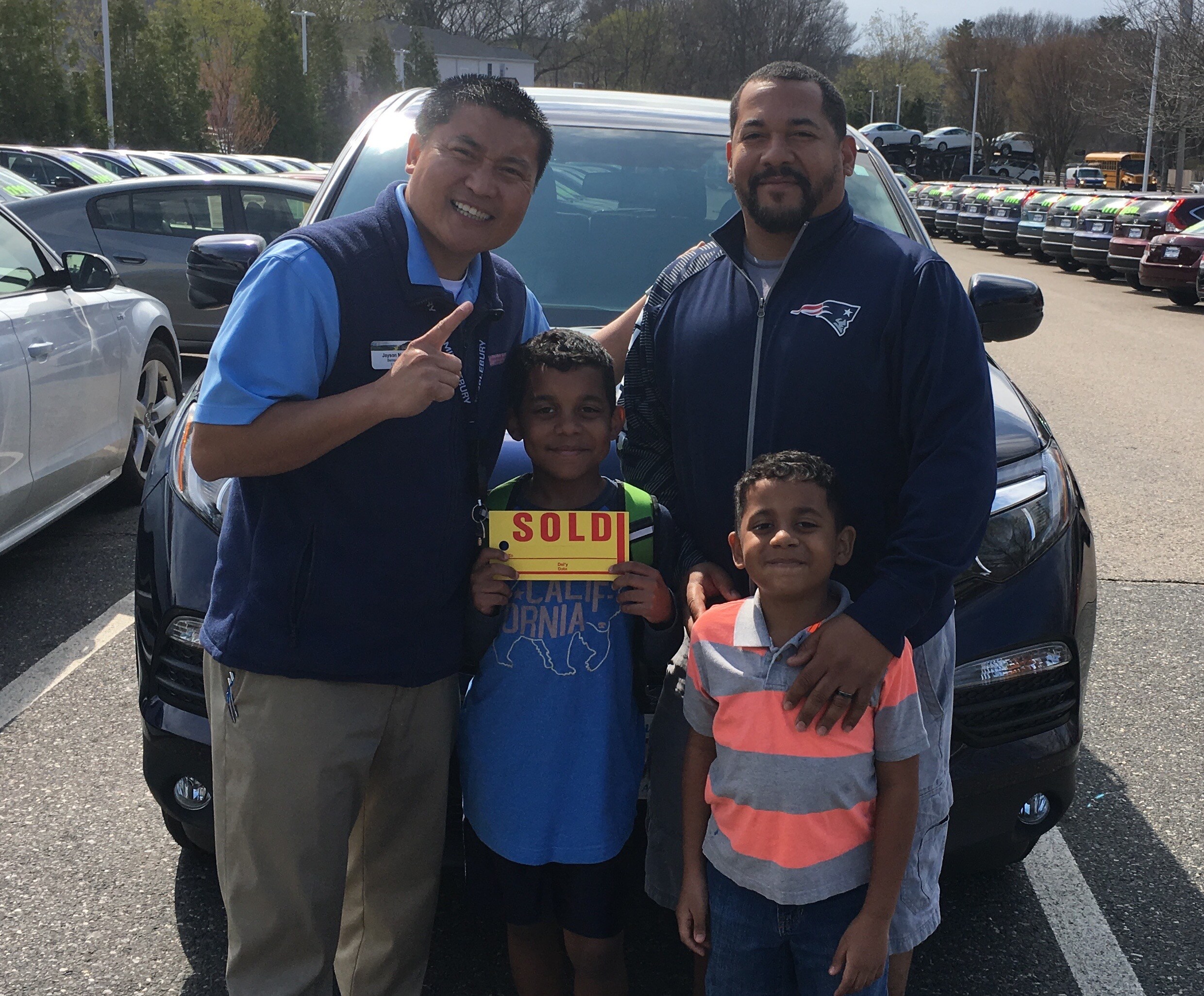 Thursday's Customer du Jour is Tushal with his new Accord EX-L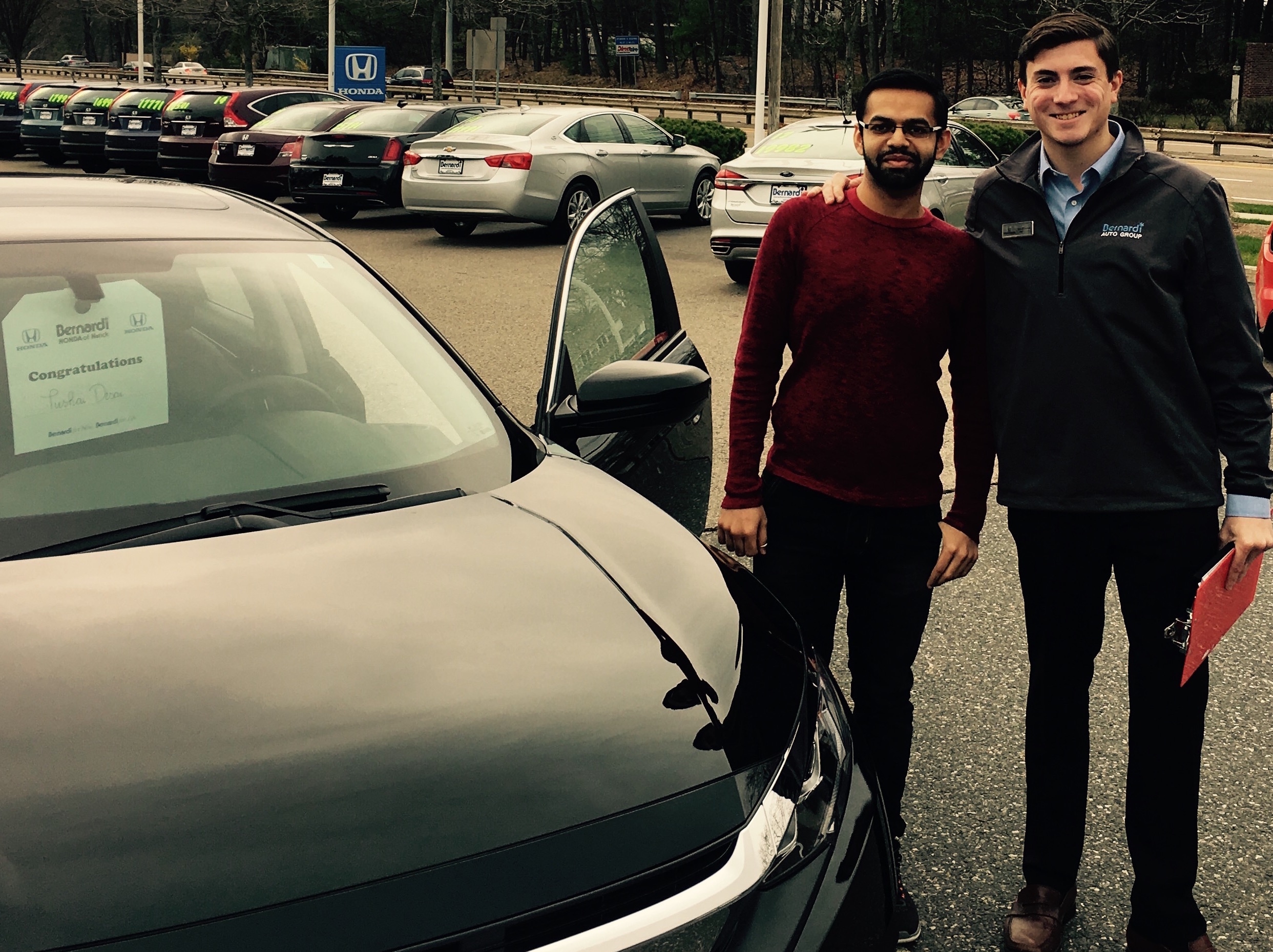 Tuesday April 18th: Mark taking delivery of his new 2017 CRV. Thanks Mark!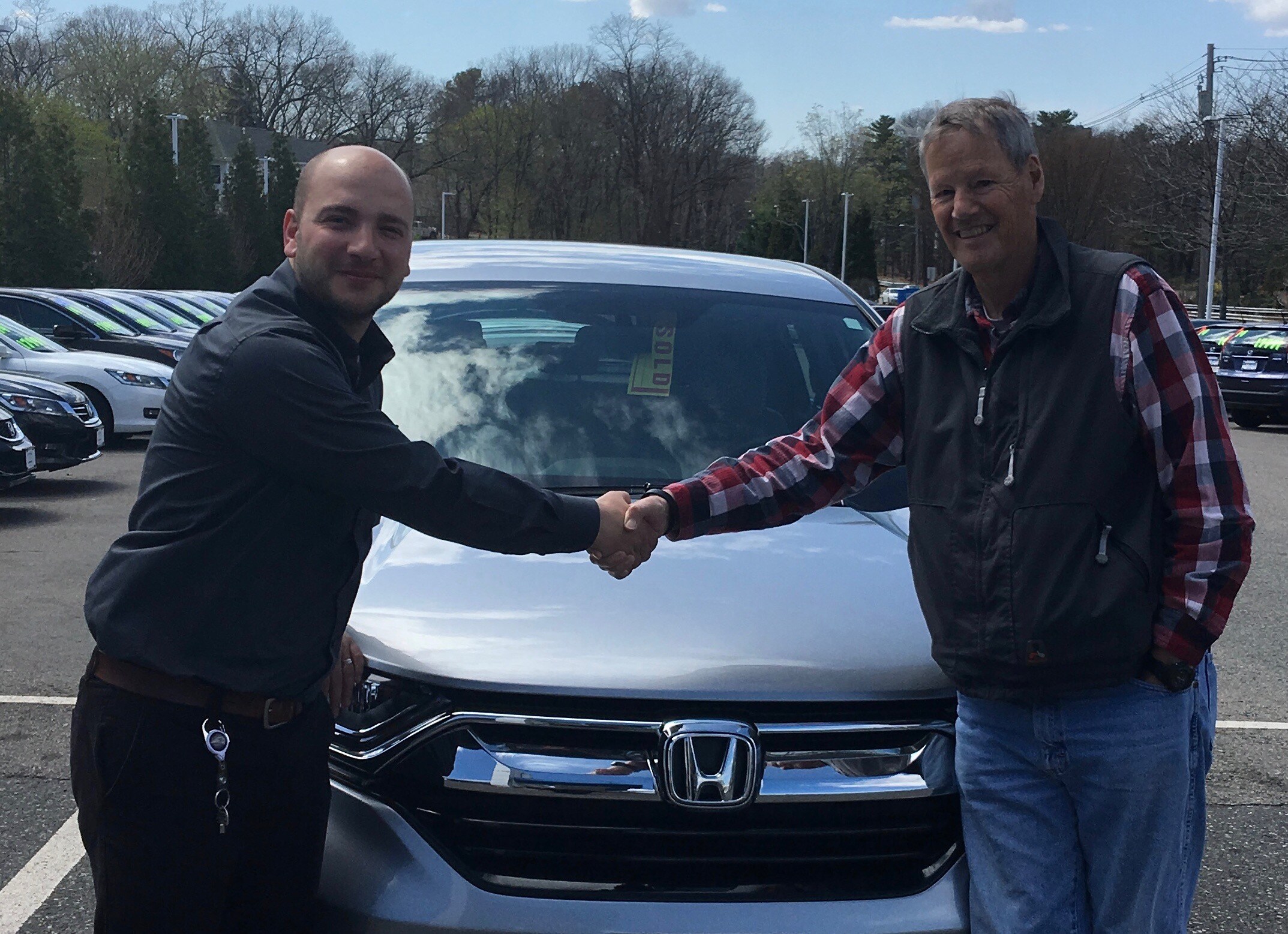 Patriots Day April 17th: Bernardi employee Michael with his new 2014 Crosstour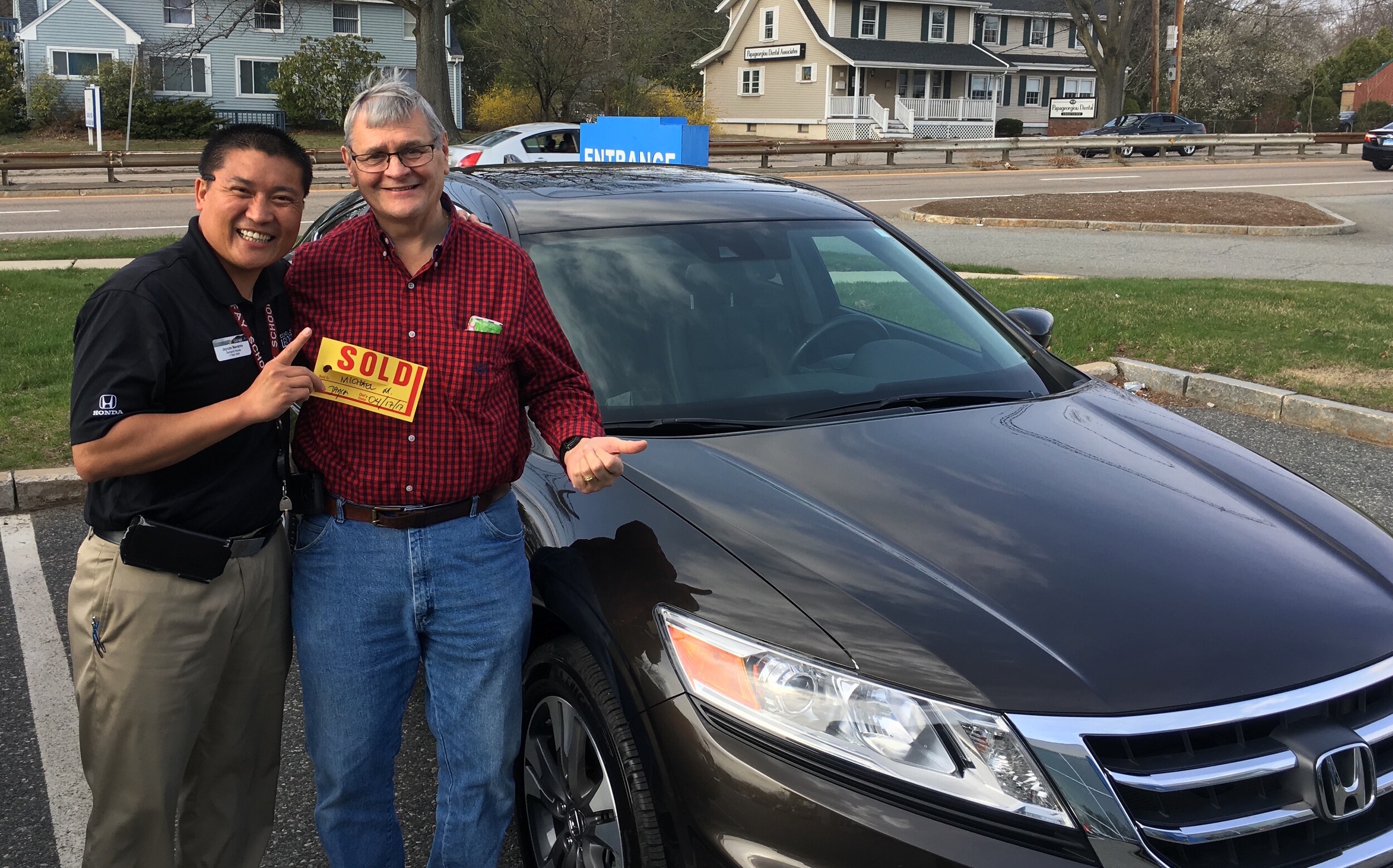 Saturday April 15th: Our used car manager, Bob, with his biggest fan Viola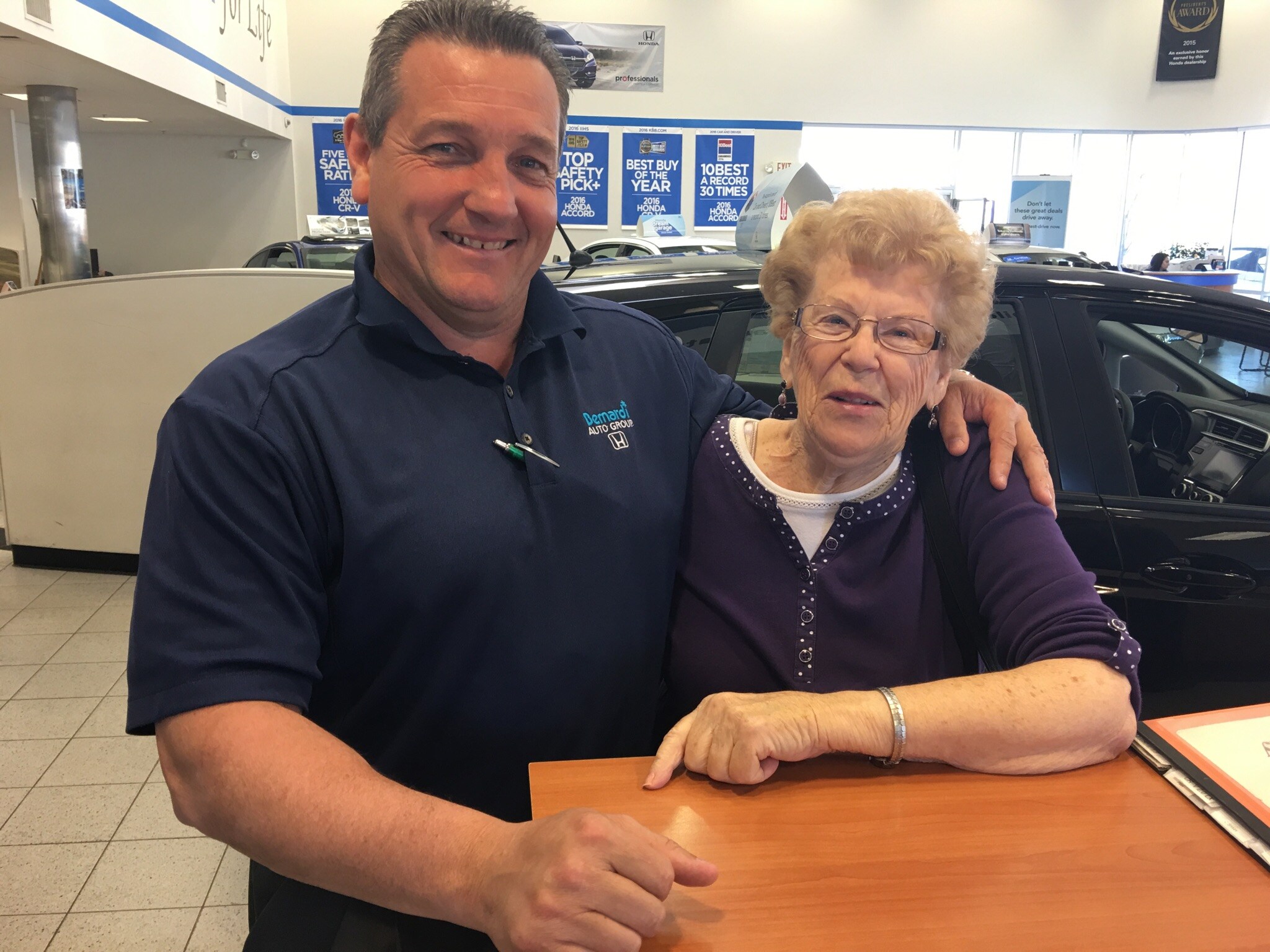 Good Friday April 15th: Jayson helping long-time client Enroy get set-up in his brand new CRV.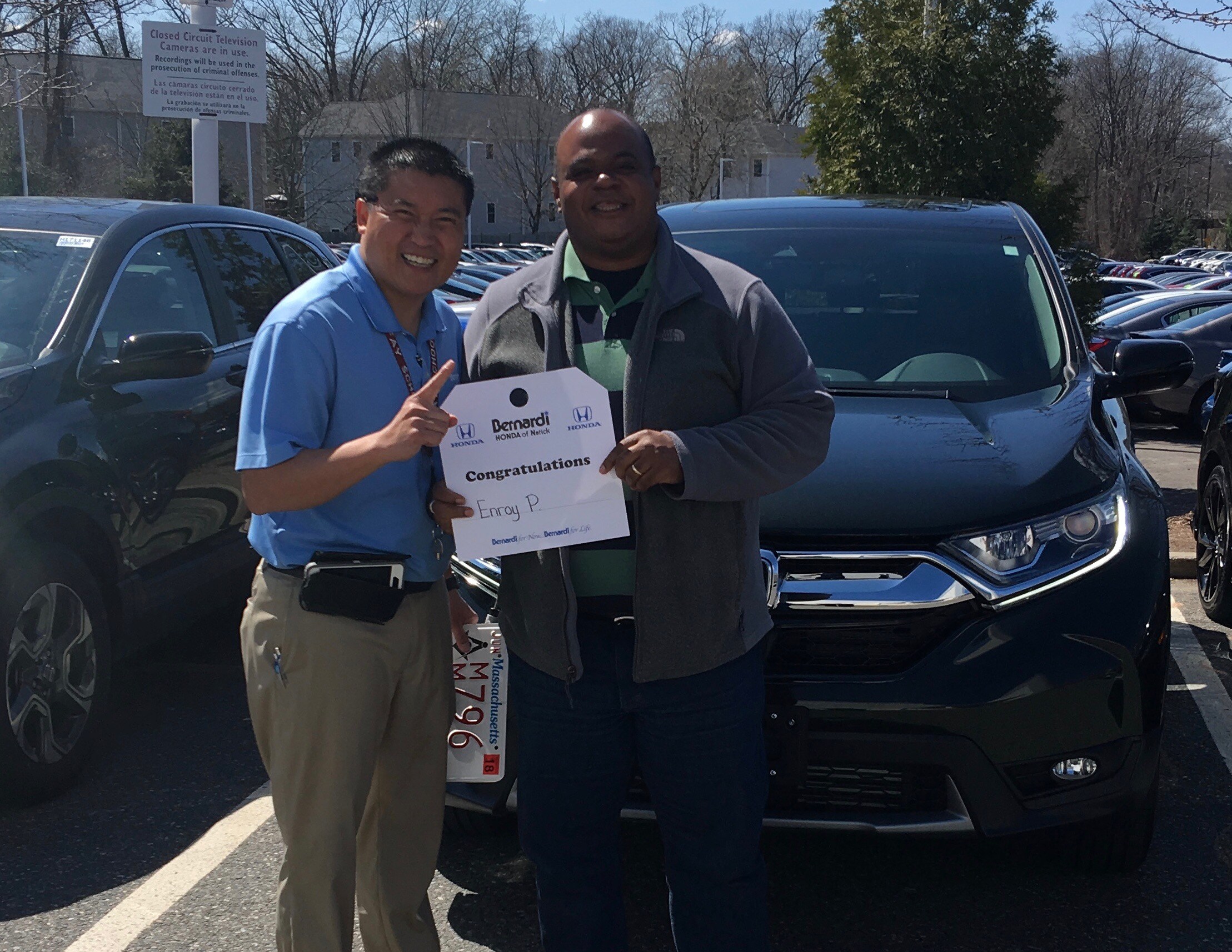 Wednesday Evening April 12th: Luciano helping first time Bernardi Honda customer Melissa with her new 2017 Honda CRV Touring. Thanks Melissa!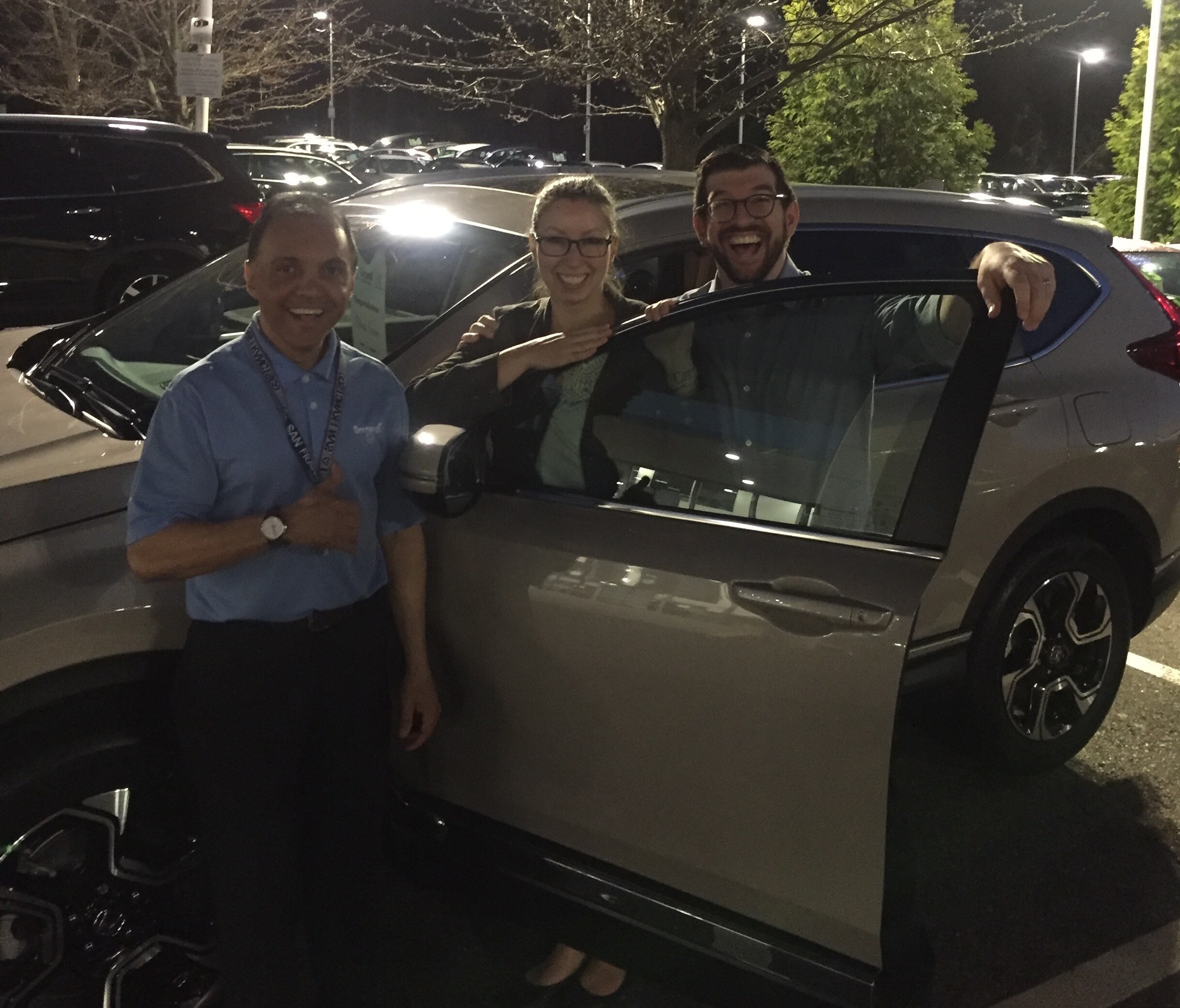 Wednesday April 12th: Jayson delivering a new 2017 Odyssey.Thanks Benjamin!